Homeschool Hive: Fall in Love with Science
Friday, September 9, 2022
11:00 am - 12:00 pm
Why is the sky blue? Why are the leaves green and then change colors? Why do they go down instead of up? Crystal Clear Science is here to help you learn how motion and color chemistry answer these questions in wonderful ways!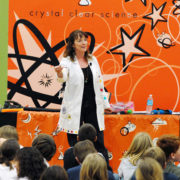 Please note any accommodation requests in the Special Needs section of the registration form.
If you have any questions about our suggested age range or any other questions about this program, please contact Jennifer Gooch at jgooch@cc-pl.org.
Age Range: Grades K-5
Carrico/Fort Thomas Branch