Exploring Local History: Behind Every Name a Story
Thursday, January 27, 2022
6:30 pm - 8:00 pm
Exploring Local History: Behind Every Name a Story
Presented by LtCmdr Joel Nahari, US Navy (ret)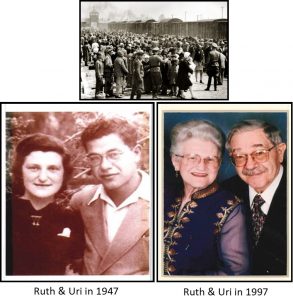 Join us in commemorating International Holocaust Remembrance Day as a fellow Kentuckian retraces his family's journey and survival.
The Holocaust is one of the most notorious acts of genocide in modern history. Six million Jews—approximately two-thirds of all Jews living in Europe—were exterminated, including an estimated 1.1 million children. Surviving this horror, Jewish refugees forged new lives in new places to continue their story. Joel's parents, Ruth and Uri, both escaped the Holocaust as children. His mother's family escaped from Germany to Palestine in 1936, yet eight members of her family were murdered in the Holocaust.  Joel's father escaped Czechoslovakia in 1939, but the Nazis murdered most of his family with the exception of his sister, an aunt, and two cousins. Every person had a name; every name holds a story.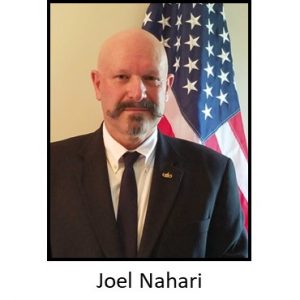 Joel Nahari served in the United States Navy as a Special Operations Officer, specializing in underwater demolition and bomb disposal.  His career included sea and shore tours, including assignments in Egypt, Israel, and Japan.  He retired as a Lieutenant Commander, then taught high school Junior ROTC before retiring again in 2014. Joel is actively involved with the American Legion, Lions International, and the Holocaust & Humanity Center in Cincinnati. He and his wife Terri have travelled the world, and are blessed to have two daughters and four grandchildren.
---
All state and federal COVID-19 mandates will be followed.
If Campbell County is ORANGE or above on the Kentucky Department for Public Health's COVID-19 Dashboard, everyone, age 2 or older, who attends library programs are required to wear masks.
Please note any accommodation requests in the Special Needs section of the registration form.
If you have any questions, please contact Craig at cbranch@cc-pl.org.
Age Range: 18 and up
Carrico/Fort Thomas Branch
Register for this event
Registrations are closed for this event.