City BBQ Food for Thought Series: The Colonization of Distance
Tuesday, February 21, 2023
6:30 pm - 8:30 pm
Join us at Cold Spring as Dr. Jonathan Reynolds returns for the 10th Annual City BBQ Food for Thought Lecture Series. Dr. Reynolds will discuss the period from roughly 1800 to the present, which has seen a host of technological transformations that have helped dramatically shrink the distance between different points on the planet.
This might mean you get across town in minutes, travel to visit relatives in Iowa in a few hours or cross the ocean in less than a day. But even as these technologies were shrinking distances, some humans were working to devise social and political systems, ranging from segregation to nations to imperialism to CREATE new forms of distance so as to regulate and control this newfound human mobility.  This is what he calls the "Colonization of Distance."  The end result was that distance shrank dramatically for some people, while for others it became even more daunting than before.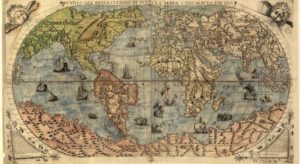 Please note any accommodation requests in the Special Needs section of the registration form. If you have any accommodation requests or questions please contact Clara at cgerner@cc-pl.org or csprograms@cc-pl.org
Check out ALL our programs in our online newsletter, https://www.cc-pl.org/connections.
About the Presenter: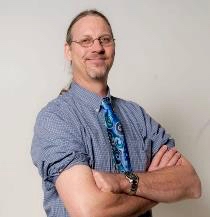 Dr. Reynolds has traveled to West Africa eleven times to conduct fieldwork in Nigeria, Niger, and Ghana. At NKU his teaching focuses on world history, with a special focus on Africa. Dr. Reynolds has received a variety of awards for his research and teaching at NKU, including the Outstanding Junior Faculty, Excellence in Sustained Research, Alumni Strongest Influence, Outstanding Adviser, and Milburn Outstanding Professor awards.
Dr. Reynolds's publications include works on Islam and Politics in West Africa, Africa's place in world history, and wider works on world history, 20th-century history, and food history.
If you are curious about any of the subjects Dr. Reynolds teaches, he encourages you to sign up for one of his classes. If you aren't a student, you're welcome to sit in at any time. If you have a workplace, school, place of worship, or organization where you would like to have him speak, just send an email.
Dr. Reynolds serves as the current Vice President (President-Elect) for the World History Association; his terms of office will run from 2020-2022 (VP) and 2022-2024 (President).
For those that can't attend in-person:
The talk will be filmed by Campbell Media and air the following week on Sunday and Wednesday at 4:30 PM on CCMC (Cincinnati Bell Ch. 810 and Spectrum Ch. 202). It is also available on the Campbell Media Website or the Campbell Media App on Apple TV and Roku.
About our Community Partners:
Campbell Media is a service of the Campbell County Cable Board. The Cable Board was created by an Interlocal Agreement among the Campbell County Fiscal Court and 11 local cities within the County. The member cities are Highland Heights, Alexandria, Bellevue, Southgate, Wilder, Silver Grove, Melbourne, Crestview, Woodlawn, California, Mentor and Fiscal Court serving the unincorporated county. The Cable Board administers the cable television franchise agreement with Spectrum and Cincinnati Bell Extended Territories. The Board is made up of representatives from government agencies.
Campbell Media's goal is to reach out to its community by providing a wide range of media tools and mechanisms while maintaining a direct outlet for community programming through cable channels.
"We're proud to serve the flavor of America. Every day, we're smoking tastes of the nation, from Kansas City to the Carolinas, and sharing our passion for the art and soul of BBQ."
"We're serious about supporting our friends and neighbors in the communities we serve. That's why we host thousands of fundraisers for local charities and nonprofits every year (and donate 10% of our pre-tax profits)."  – Rick, CEO and Founder
Age Range: 18+
Register for this event
Registrations are closed for this event.