Zoom Program: City BBQ Food for Thought Series: Beyond the Chair: Looking at Other Notable Contributions from Our Region's Shakers
Tuesday, June 22, 2021
6:30 pm - 8:30 pm
The City Barbeque Food for Thought Series is returning for the eighth year, bringing great informative and fantastic talks to our Cold Spring Branch via Zoom.  Those that attend will have a chance at winning a City Barbeque Gift Card.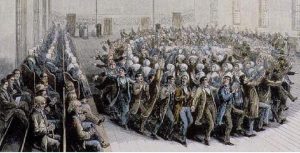 Beyond the Chair: Looking at Other Notable Contributions from Our Region's Shakers with Dr. Carol Medlitcott
Dr. C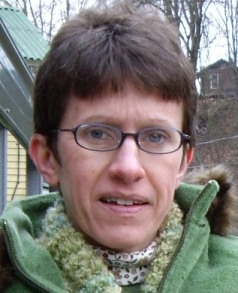 arol Medlicott of the NKU History and Geography Department returns to talk about the Shakers once more.  The talk will focus on the surprising innovations in marketing and growth that became more widespread later in American history.  This leads to the questions of how such a forward thinking group can disappear as a movement in our country.
Dr. Medlicott came to the NKU Department of History and Geography in 2005. Prior to coming to NKU, Dr. Medlicott completed a post-doctoral fellowship at Dartmouth College and taught at the University of Southern California. Her teaching and research interests are broad, including both human-environmental geography and East Asian studies. Much of her current research focuses on historical geographies of the North American frontier and of early American religious groups. Dr. Medlicott is widely published on a range of topics in cultural and historical geography. She is the editor of Communal Societies, a peer-reviewed journal.
This is a live program that will be conducted via Zoom, a free online video conferencing platform. Registration is required. On the day of the program, we will email you with the link to join the live program. You are not required to have a Zoom account . If you would like to create a free account though, you may do so at https://zoom.us/signup.
If you have any questions, contact Clara at cgerner@cc-pl.org
City Barbeque is serious about supporting our community teammates and neighbors; giving back to local charities and non-profits; and celebrating life's happy moments in a fun, family-friendly environment.  The Campbell County Public Library is thankful for our partnership these past eight years!
Campbell Media is a service of the Campbell County Cable Board. The Cable Board was created by an Interlocal Agreement among the Campbell County Fiscal Court and 12 local cities within the County. The member cities are: Highland Heights, Alexandria, Bellevue, Southgate, Wilder, Silver Grove, Melbourne, Crestview, Woodlawn, California, Mentor and Fiscal Court serving the unincorporated county. The Cable Board administers the cable television franchise agreement with Spectrum and Cincinnati Bell Extended Territories.
Age Range: 18+
Register for this event
Registrations are closed for this event.