City Barbeque Food For Thought Series: Antique Furniture of Early American History
Tuesday, March 19, 2019
6:30 pm - 8:45 pm
Join us at the Cold Spring Branch as Dr. Brian Hackett from the NKU History and Geography department returns to teach us what to look for when studying antique furniture from early American history.  He will have tons of examples, and give tips and tricks on what to how to solve the mystery of family heirlooms that may be hiding in your home.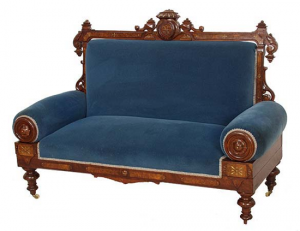 Snacks Provided: Yes
Register for this event
Registrations are closed for this event.