Meet the coolest cat in town, Cam, the library lion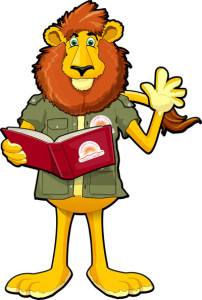 Campbell County Public Library's mascot is one cool cat. He's Cam the Library Lion, and he can't wait to meet you. But don't fear; this lion only has an appetite for reading. And he welcomes into his pride anyone with a taste for devouring a good book or just having a fun time at the Library!
If you see Cam out, be sure to snap a photo and tag the library on social media. We want to see and share your photos of our mane man!
Coloring & Activity Sheets
You can play with Cam at home. Just click any of the images below to download our coloring and activity sheets.