Signature Series
The Signature Series provides enriching cultural and educational experiences for the community that entertain, inform and enlighten. These after-hours programs are free and open to the public; however, free tickets are required.
To request tickets, click on the program's title or phone 859-781-6166, ext. 31. Ticket reservations for individual events will not be accepted before the dates listed below.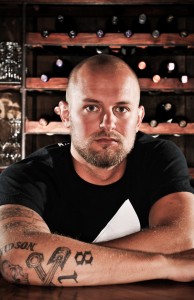 Friday, March 18, 2016
7:00 PM – 8:00 PM
Newport Branch
Reserve your free tickets
Doc Hendley is proof that anyone can change the world. Dismayed by the lack of clean water access worldwide, Hendley used his bartending skills to raise funds to bring drinking water to far-flung locations, including Darfur refugee camps.  Hendley is the founder of the foundation Wine to Water and the author of a memoir by the same name. Join us to learn more about Hendley's inspiring tale and the work he has accomplished.
An ASL interpreter will be present to sign at this event.