Signature Series: Wilson Banjo Co. Bluegrass Band
Friday, November 17, 2023
7:00 pm
Need a dose of bluegrass this fall? The Wilson Banjo Co. is bringing just that to the Newport Branch.
After the concert, there will be a short reception and an opportunity to get autographs.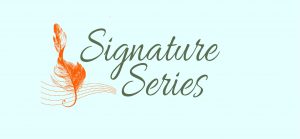 Tickets will be mailed two weeks prior to the event. Tickets requested after that time will be available at the desk on the evening of the performance.
Please note any accommodation requests in the Special Needs section of the registration form.
​If you have any questions, please contact Amy at acarroll@cc-pl.org
About Wilson Banjo Co.
Steve Wilson: Banjo
Steve Wilson started off as most musicians likely did: growing up playing music with his family.
He developed a respect for the sound, look and feel of the instruments they played. Later in life, he worked in Nashville, Tenn., for the Gibson Custom Art Shop. There, he designed and built custom art pieces. Many of these were special orders for a long, distinguished list of players. He learned from the best, and this experience would leave an imprint on his life that stayed with him to this day.
---
Sarah Logan: Vocals & Fiddle

Born and raised in Maine, Sarah Logan was has played the fiddle and sung since she was five years old. She currently goes to East Tennessee State University (ETSU), where she majors in their bluegrass program. Her major influences include Alison Krauss, Adam Steffey, Jerry Douglas and Stuart Duncan.
When home in Maine, Logan plays with her Dad's band, Jerks of Grass. Logan says her Dad is the one who got her started playing fiddle and bluegrass music, as well as kept her playing.
"There surprisingly is a lot of bluegrass here in Maine," says Logan, "and I grew up in the heart of it all."
Her dad—who plays banjo, guitar and dobro—has been around music most of his life, growing up in the Charlottesville, Va. bluegrass scene. Not long ago, Logan played a couple of songs with the ETSU Bluegrass Pride Band. At the time, they opened up for the Earls of Leicester. Another career highlight was when she got to play on stage with musician Tim O'Brien at a festival in Maine.
Thank You!
Thank you to the Friends of the Campbell County Public Library for making Signature Series possible.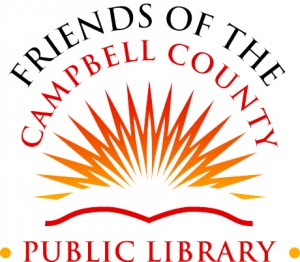 Friends of the Campbell County Public Library help by volunteering for a number of tasks from hosting library events to assisting staff with special projects. They seek to create public support for the library by keeping the community informed about library services.
Register for this event