Online Program: Monday Mornings with Miss Nina
Monday, April 13, 2020
10:00 am
Enjoy some time with Miss Nina from our Newport Branch while you are staying safe at home. Each Monday from April 6 to May 11, Miss Nina will read stories and showcase learning activities which will help your preschooler build the skills needed to be ready for kindergarten.
Visit the link provided below to go to our YouTube page to see Miss Nina each Monday at 10 am. Then you can re-watch the video as much as you want to reinforce the skills your young ones will learn.
YouTube page for campbellkylib – www.youtube.com/user/campbellcolibrary
---
Miss Nina, Children's Services Librarian at our Newport Branch.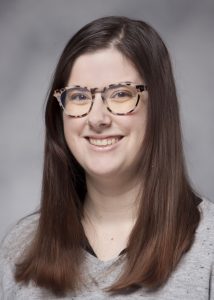 Age Range: 3-5