"Shadow and Bone" Kahoot Trivia Night!
Monday, March 29, 2021
5:00 pm - 7:00 pm
In preparation for the Netflix Original Series based on Leigh Bardugo's Grishaverse novels, we will be hosting a "Shadow and Bone" Kahoot Trivia Night! Join us to be quizzed on all things Grishaverse! The winner will be receiving a paperback box set of the "Shadow and Bone" trilogy!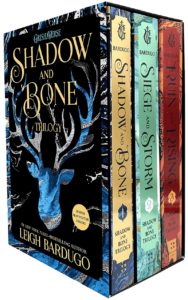 "Surrounded by enemies, the once-great nation of Ravka has been torn in two by the Shadow Fold, a swath of near impenetrable darkness crawling with monsters who feast on human flesh. Now its fate may rest on the shoulders of one lonely refugee.
Alina Starkov has never been good at anything. But when her regiment is attacked on the Fold and her best friend is brutally injured, Alina reveals a dormant power that saves his life—a power that could be the key to setting her war-ravaged country free. Wrenched from everything she knows, Alina is whisked away to the royal court to be trained as a member of the Grisha, the magical elite led by the mysterious Darkling.
Yet nothing in this lavish world is what it seems. With darkness looming and an entire kingdom depending on her untamed power, Alina will have to confront the secrets of the Grisha . . . and the secrets of her heart." – Goodreads.com, "Shadow and Bone" by Leigh Bardugo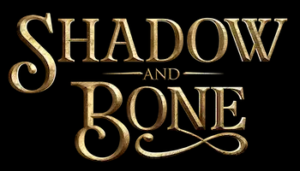 Shadow and Bone is a Netflix Original Series based on Leigh Bardugo's "Shadow and Bone" trilogy and "Six of Crows" duology. The series' first season is set to premiere April 2021.
---
Zoom Program Information
This is a live program that will be conducted both in-person and via Zoom, a free online video conferencing platform. Registration is required. Limit of 10 attendees in-person. Please note in the Special Needs section of the registration form if you prefer in-person or Zoom attendance.
For those attending via Zoom, on the day of
the program, we will email you with a link to join the live program. You are not required to have a Zoom account. However, if you would like to create a free account you may do so at https://zoom.us/signup.
Questions may be directed to Danielle at dturner@cc-pl.org.
This program will take place outside our current hours of operation. For those attending in-person, a staff member will allow you entrance to the building.
We will be using Kahoot! as a means to play our trivia game! All information relating to downloading the app is available here: What is Kahoot?
Age Range: 18+
Register for this event
Registrations are closed for this event.