Zoom Program: Brown Bag Book Club – "The Dry" by Jane Harper
Wednesday, February 3, 2021
12:00 pm - 1:00 pm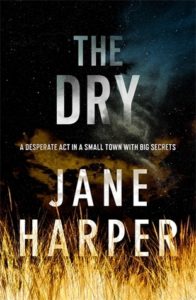 In the grip of the worst drought in a century, the farming community of Kiewarra is facing life and death choices daily when three members of a local family are found brutally slain.
Federal Police investigator Aaron Falk reluctantly returns to his hometown for the funeral of his childhood friend, loath to face the townsfolk who turned their backs on him twenty years earlier.
But as questions mount, Falk is forced to probe deeper into the deaths of the Hadler family. Because Falk and Luke Hadler shared a secret. A secret Falk thought was long buried. A secret Luke's death now threatens to bring to the surface in this small Australian town, as old wounds bleed into new ones.
New members welcome!
---
This is a live program conducted via Zoom, a free online video conferencing platform.
Registration is required. On the day of the program, we will email you with the link to join the live program. You are not required to have a Zoom account. If you would like to create a free account, you may do so at https://zoom.us/signup.
---
If you have any questions, please contact Sam at srouse@cc-pl.org.
Age Range: 18 and up
Carrico/Fort Thomas Branch