Tween Book Club: 'The One and Only Ivan' by Katherine Applegate
Friday, January 12, 2024
4:00 pm - 5:00 pm
Sometimes reading is more fun when you have others to talk to. Registering for this program puts you on a list to pick up a free copy of this month's club pick, The One and Only Ivan by Katherine Applegate.

Register for this program to get your copy of the book. If you can't pick it up at Newport, tell us your location choice using the special needs section of the registration form.
Starting Dec. 8, pick up your book from the library.
Read and enjoy the book at your own pace.
Come chat about this month's book and other books you love in person or online on Jan. 12 at 4 pm at the Newport Branch or via Zoom.
This book club is for ages 8-14.
If you prefer to join via Zoom, let us know in the notes section and a link will be sent.
---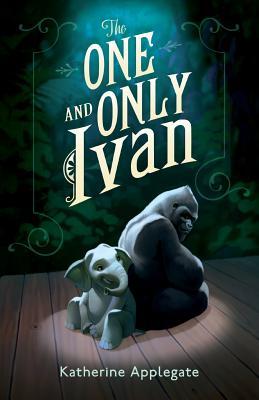 Having spent twenty-seven years behind the glass walls of his enclosure in a shopping mall, Ivan has grown accustomed to humans watching him. He hardly ever thinks about his life in the jungle. Instead, Ivan occupies himself with television, his friends Stella and Bob, and painting. But when he meets Ruby, a baby elephant taken from the wild, he is forced to see their home, and his art, through new eyes.
In the tradition of timeless stories like Charlotte's Web and Stuart Little, Katherine Applegate blends humor and poignancy to create an unforgettable story of friendship, art, and hope.
---
Please note any accommodation requests in the Special Needs section of the registration form.
We encourage adults to remain in the library but to allow their tween/teen to attend the program alone – only if both are comfortable. If an adult must be present, they must sit with the tween/teen.
If you have any questions, please contact Jessi at jholloway@cc-pl.org.
Age Range: 8-14
Snacks Provided: Yes
Register for this event