Tuesday Book Club: 'The Age of Innocence' by Edith Wharton
Tuesday, April 18, 2023
10:00 am - 11:30 am
The Tuesday Book Club meets on the third Tuesday of every month (with an exception here and there).  We discuss a wide variety of genres but focus on popular fiction and nonfiction.  Contact Amy Carroll Acarroll@cc-pl.org with any questions.
The Age of Innocence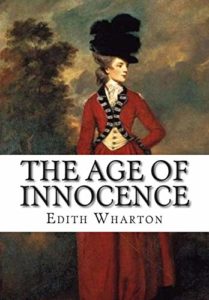 The Age of Innocence by Edith Wharton Wharton's Pulitzer Prize-winning novel set in upper class New York City. Newland Archer, gentleman lawyer and heir to one of New York City's best families, is happily anticipating a highly desirable marriage to the sheltered and beautiful May Welland. Yet he finds reason to doubt his choice of bride after the appearance of Countess Ellen Olenska, May's exotic, beautiful 30-year-old cousin, who has been living in Europe. This novel won the first ever Pulitzer awarded to a woman. Widely regarded as one of Edith Wharton's greatest achievements, The Age of Innocence is not only subtly satirical, but also a sometimes dark and disturbing comedy of manners in its exploration of the 'eternal triangle' of love. Set against the backdrop of upper-class New York society during the 1870s, the author's combination of powerful prose combined with a thoroughly researched and meticulous evocation of the manners and style of the period, has delighted readers since the novel's first publication in 1920.
Snacks Provided: Yes