Take & Make: Halloween Hangers
Monday, October 26, 2020
6:00 pm
This is a cute Halloween craft that will become a home decoration for years to come. By using three wood panels we will decorate them with classic Halloween characters and hang them in a decorative way.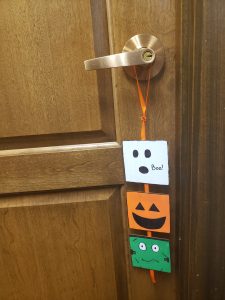 ---
Supplies:
(3) Wood plaques
Variety of paint colors
Ribbon
Craft Glue
Paint Brush
---
Registration is required for this virtual program. The program includes Take & Make bags that will provide everything you need to make the craft. Take & Make bags will be available for pickup starting a week before the craft program for those who have registered.Take and make bags must be picked up by 7:00 pm Tuesday, October 26th unless arrangements have been made.
If you have any questions, please contact Cody at celliott@cc-pl.org.
Age Range: Adult
Register for this event
Registrations are closed for this event.