Shaking Up Shakespeare: 'Macbeth' with Dr. Barclay Green
Wednesday, October 25, 2023
6:00 pm - 8:00 pm
Join us at the Cold Spring branch as we celebrate the 400th anniversary of the publication of Shakespeare's First Folio!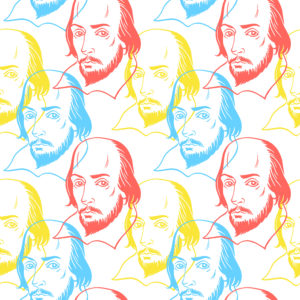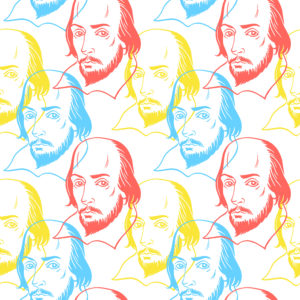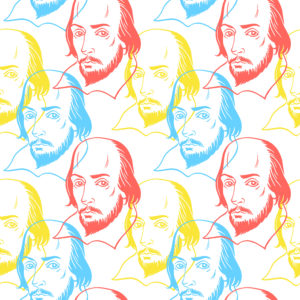 Shaking Up Shakespeare is a year-long series taking place at the Cold Spring branch, where we will Shake Up the ways in which you view Shakespeare. Shakespeare's works are timeless and have been the inspiration for many of our favorite modern-day tales. Join us each month as we explore four of Shakespeare's most popular works through classroom-style discussions, theatrical performances, and popular movies inspired by the plays!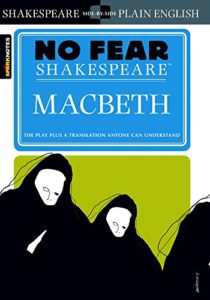 This month, Northern Kentucky University's Dr. Barclay Green joins us for a lecture and discussion on Macbeth. The first 15 registrants will receive a free copy of No Fear Shakespeare: Macbeth to keep, so sign up to reserve your spot now!
About the Speaker:
Dr. Barclay Green is an associate professor of English at Northern Kentucky University. He teaches courses on writing, Revenge Tragedy, Bob Dylan, and William Shakespeare. He is especially interested in cinematic adaptations of Shakespeare's plays and teaches three different courses on Shakespeare and film.
What is The First Folio?
The First Folio, officially titled Mr. William Shakespeare's Comedies, Histories, & Tragedies, is a collection of Shakespeare's works. Published in 1623, seven years after Shakespeare's death, the First Folio is considered to be one of the most influential books in history. The First Folio contains plays which had never before appeared in print, including As You Like It, Julius Caesar, Macbeth, The Tempest, and many more. Without the First Folio, 18 of Shakespeare's plays might have been lost forever.
To learn more about the First Folio, please visit the Folger Shakespeare Library.
Where can I read Shakespeare's works?
You can find Shakespeare's many works in our collection, both in physical and digital formats! Search by specific title or by author in the library's catalog to place items on hold.
Some of Shakespeare's works are always available in our digital collection! Visit Kentucky Libraries Unbound and log in with your library card number, or search "Shakespeare" in the Libby by Overdrive app! If you have never used Libby or Kentucky Libraries Unbound and are unsure how to get started, visit any of our branches to speak with an Information Services librarian for assistance.
To view a complete list of Shakespeare's works, please visit the Folger Shakespeare Library.
Upcoming Events:
Our discussion on Macbeth continues in November and December as we reach the end of the Shaking Up Shakespeare series!
On November 29th, Kentucky Shakespeare returns to perform some key scenes from Macbeth! Registration opens on Saturday, September 30th.
On December 20th, experience this classic tale on the big screen with a modern-day film retelling! Registration opens on Saturday, October 21st.
This event is open to all ages.
---
Please note any accommodation requests in the Special Needs section of the registration form.
Check out all our programs in our online newsletter, at https://www.cc-pl.org/connections.
If you have any questions, please contact Danielle at dheiert@cc-pl.org or all Cold Spring programmers at csprograms@cc-pl.org.
Age Range: All Ages
Register for this event
Registrations are closed for this event.