Rock Painting
Thursday, April 4, 2019
4:00 pm - 5:00 pm
Make some cool and creative designs with paint on rocks! Leave your finished rocks at the library for the whole community to enjoy, or bring them home with you!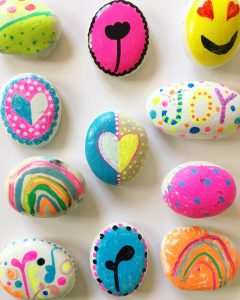 Age Range: Grades 1-5
Register for this event
Only register your child(ren).
Caretakers do not need to register to attend.
Registrations are closed for this event.