Coffee & Conversation: 'Go Tell it on the Mountain' by James Baldwin
Wednesday, September 13, 2023
2:00 pm - 3:00 pm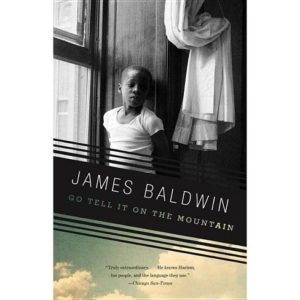 Originally published in 1953, Go Tell It on the Mountain—based in part on James Baldwin's childhood in Harlem—was his first major work. With a potent combination of lyrical compassion and resonant rage, he portrays fourteen-year-old John Grimes, the stepson of a fire-breathing and abusive Pentecostal preacher in Harlem during the Depression. The action of this short novel spans a single day in John's life, and yet manages to encompass on an epic scale his family's troubled past and his own inchoate longings for the future, set against a shining vision of a city where he both does and does not belong. Baldwin's story illuminates the racism his characters face as well as the double-edged role religion plays in their lives, both oppressive and inspirational.
In prose that mingles gritty vernacular cadences with exalted biblical rhythms, Baldwin's rendering of his young protagonist's struggle to invent himself pioneered new possibilities in American language and literature.
Coffee will be provided from Fort Thomas Coffee.
---
If you have any questions, please contact Natalie at ftprograms@cc-pl.org.  Please see all our program offerings in our online newsletter at https://www.cc-pl.org/connections.​
Age Range: 18+
Carrico/Fort Thomas Branch