Chat with Local Author Maggie Gosney
Monday, December 4, 2023
6:00 pm - 7:00 pm
Join us at the Cold Spring branch as local author and former library employee Maggie Gosney discusses her debut book, Kentucky Angel for Christmas!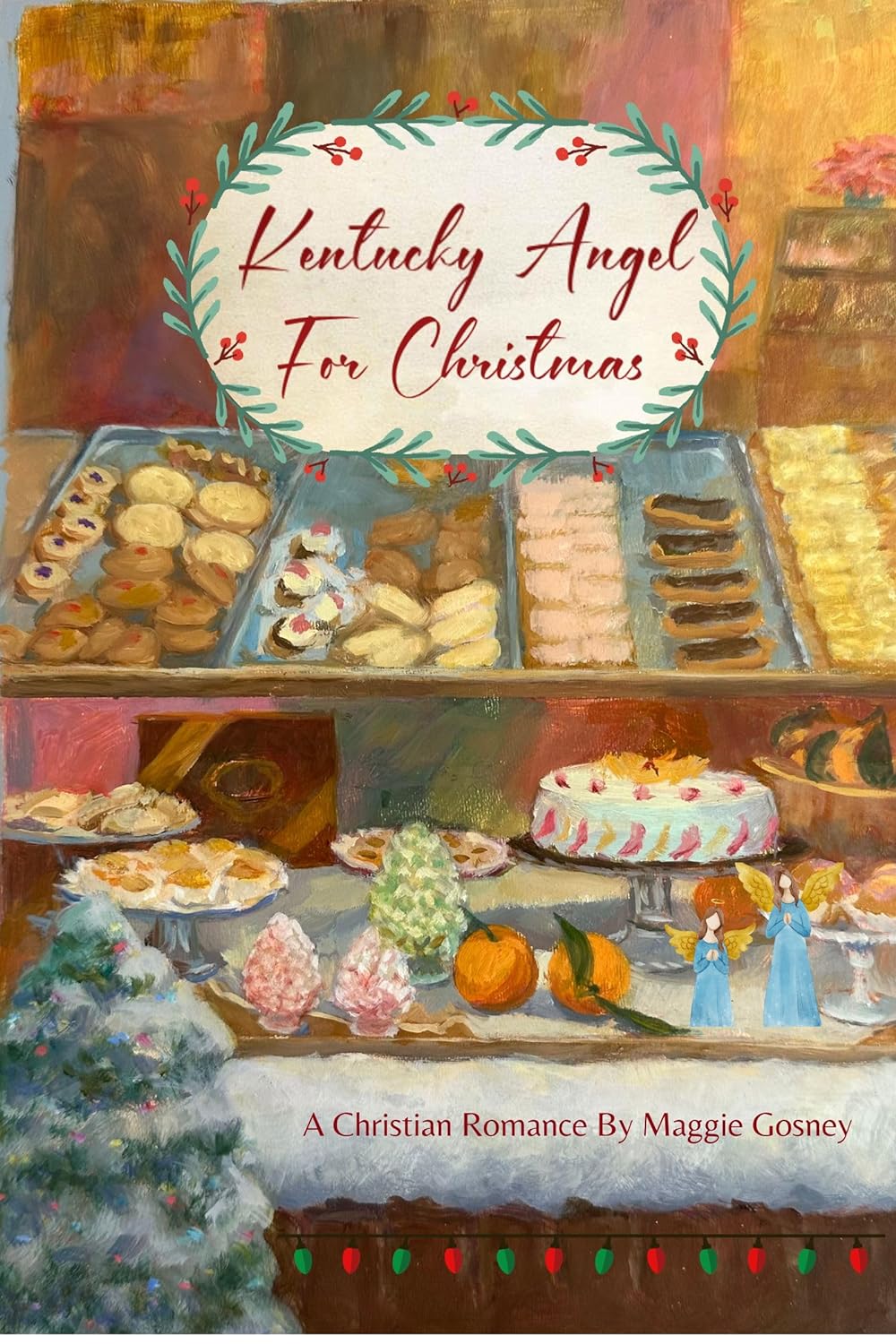 "Twenty-five-year-old Madison is nothing if not ambitious. She wants a high-profile career as an interior designer. She wants to get married and start a family. She tries to put her small-town ways behind her.
She and Chase Turner grew up together in the small town of Belmont, Kentucky. Chase's family owns the Dough-Re-Mi Bakery. Madison thinks there's more than friendship between them, but Chase wants to pursue his music career. Madison has to choose if she wants to stay a small-town girl, or leave her Appalachian heritage behind for a large, sophisticated city with new people and a new love.
Madison and her best friend from work, Liezel, decide to showcase their design talents by hosting a Christmas party at Madison's family's Victorian home featuring Madison's mother Beth Ann's angel figurine collection.
Madison's faith is put to the test as she struggles with choosing the right career path and the right man for her future.
This heartwarming story is the perfect read for Christmas."
About the Author
You know her, you love her! 😊
Maggie Gosney, Campbell County's resident celebrity, worked at the Cold Spring branch as a patron services assistant for 27 years. She retired in 2021, and has been extremely missed by both her former coworkers and patrons ever since.
Kentucky Angel for Christmas is her first book. It is set in Northern Kentucky and Cincinnati, Ohio. Maggie is a lifelong resident of Campbell County, and currently lives in Mentor, Kentucky with her cat, June Bug, and two dogs, Bailey and Bobbi.
This event is open to all ages.
---
Please note any accommodation requests in the Special Needs section of the registration form.
Check out all our programs in our online newsletter, at https://www.cc-pl.org/connections.
If you have any questions, please contact Danielle at dheiert@cc-pl.org or all Cold Spring programmers at csprograms@cc-pl.org.
Age Range: All Ages
Register for this event