STEAM Madness: Art Market
Saturday, March 23, 2019
2:00 pm - 3:00 pm
Join us for this fun STEAM Month program where your child will develop and practice math skills and create beautiful works of art!
This program allows your child to "shop" for supplies to create an art creation of their own design using special "Library Bucks". Once they make their "purchases" in our art market, the remaining time will be theirs to use their imaginations and create whatever they can dream up!
STEAM Madness is supported by the generosity of community contributions to the ArtsWave campaign.​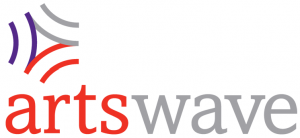 Meeting Room: Newport - Kinsella Community Room Main Level
Age Range: All Ages