9th Annual Teen Cooking Contest
Wednesday, June 27, 2018
6:00 pm - 8:30 pm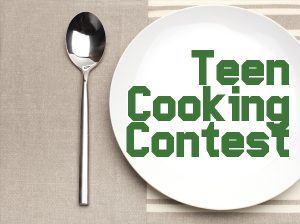 Find the recipe for your secret family dessert or appetizer, buy the best ingredients, and prepare your best dish at home to bring in and share.
It is time again for the annual cooking contest with prizes for winners in both categories.
Try what others bring, and share your work.
Drinks will be provided.
Age Range: 11-19
Register for this event
Registrations are closed for this event.