Stingray Saturday with Newport Aquarium's WAVE Foundation
Saturday, November 4, 2023
11:00 am - 12:00 pm
Join us at the Cold Spring branch for a visit from Newport Aquarium's WAVE Foundation!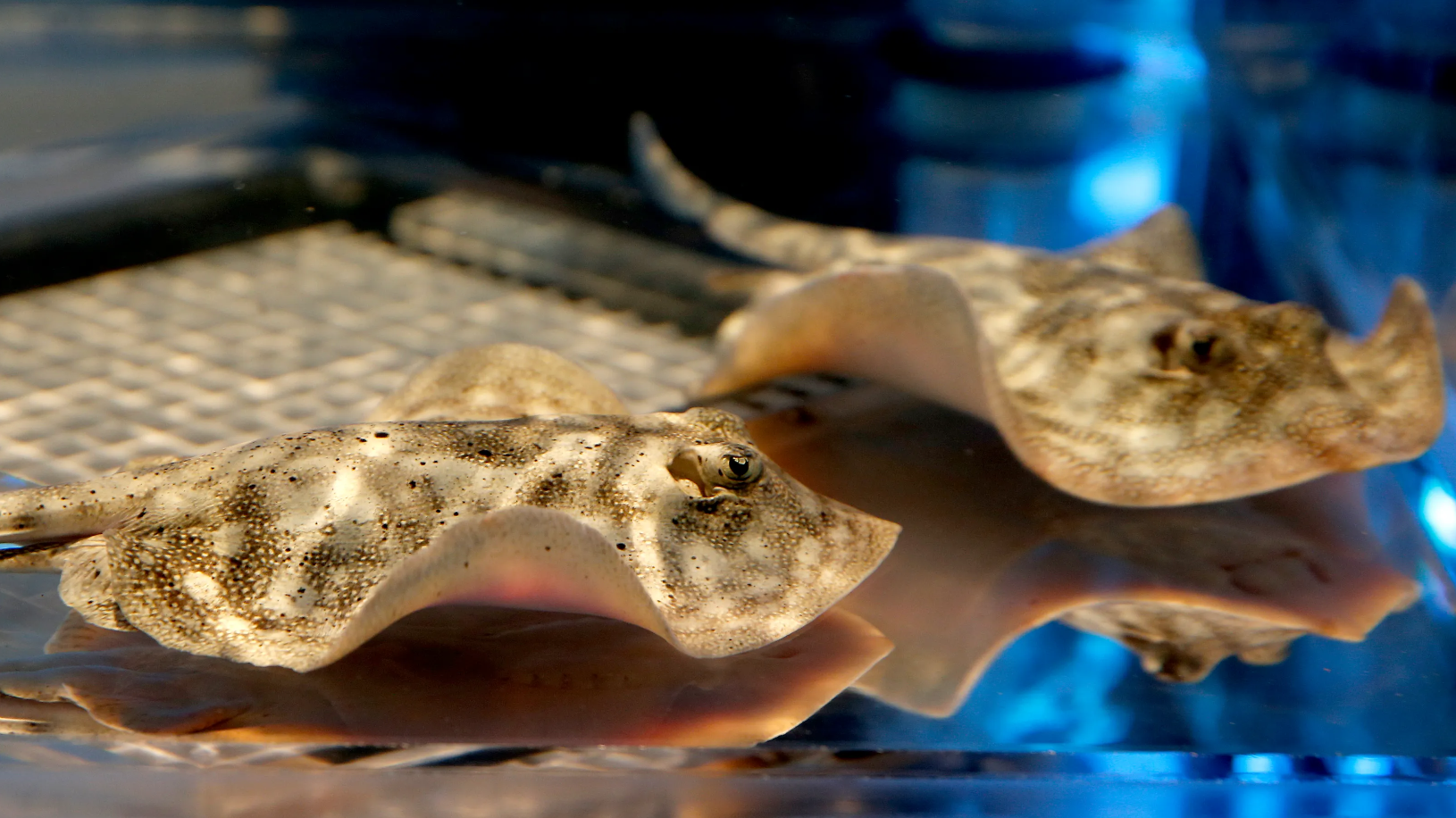 Yellow Stingrays will visit the library in a WAVE Ray Cart! Learn about how stingrays' adaptations compare to sharks and how students can take conservation action.
Depending on animal needs, participants may have an opportunity to touch an animal ambassador, but this is not guaranteed. The WAVE Foundation reserves the right to cancel this program at any time. Animal selection cannot be guaranteed and may change.
What is the WAVE Foundation?
WAVE Foundation is a non-profit organization working in partnership with Newport Aquarium. WAVE and Newport Aquarium work in strategic parallel to drive WAVE's mission to nearly 1 million Newport Aquarium visitors and to hundreds of thousands regional community members annually.
WAVE Foundation's Outreach Education Programs utilize the amazing aquatic wildlife resources of Newport Aquarium to excite, engage and educate about the wonders of aquatic life and the importance of conservation. WAVE's programs expand access, increasing the footprint of Newport Aquarium by bringing the ocean to classrooms and other places of learning.
Learn more about the WAVE Foundation by visiting their website at wavefoundation.org.
This event is open to All Ages.
---
Please note any accommodation requests in the Special Needs section of the registration form.
Check out all our programs in our online newsletter, at https://www.cc-pl.org/connections.
If you have any questions, please contact Danielle at dheiert@cc-pl.org or all Cold Spring programmers at csprograms@cc-pl.org.
Age Range: All Ages
Register for this event