Snow Globe Ornaments (Drop-In Program)
Friday, December 14, 2018
3:00 pm - 5:00 pm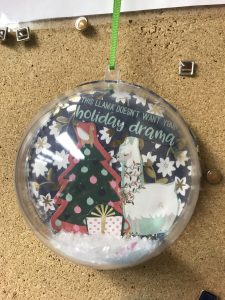 Drop in anytime between 3:00 pm  and 5:00 pm to create your own unique snow globe ornament. We will use scrapbook pages and fake snow to make cheerful winter scenes to decorate your tree.
This craft should take about 20 minutes to complete.
No registration is required, just drop-in at any time during the program hours to participate.
Join us while supplies last in this quick and simple craft.
Carrico/Fort Thomas Branch