BROWN BAG BOOK CLUB Whistling Past the Graveyard by Susan Crandall
Monday, November 5, 2018
12:00 pm - 1:00 pm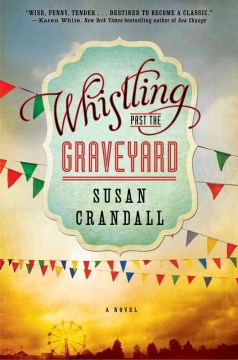 From an award-winning author comes a wise and tender coming-of-age story about a nine-year-old girl who runs away from her Mississippi home in 1963, befriends a lonely woman suffering loss and abuse, and embarks on a life-changing roadtrip.
In the summer of 1963, nine-year-old Starla Claudelle runs away from her strict grandmother's Mississippi home. Starla's destination is Nashville, where her mother went to become a famous singer, abandoning Starla when she was three. Walking a lonely country road, Starla accepts a ride from Eula, a black woman traveling alone with a white baby. Now, on the road trip that will change her life forever, Starla sees for the first time life as it really is—as she reaches for a dream of how it could one day be.
Bring your lunch and enjoy great conversation at the Brown Bag Book Club!
Water and snacks provided.
New members welcome!
Snacks Provided: Yes
Carrico/Fort Thomas Branch