Visit Newport's sensory garden

Touching is encouraged at Newport's sensory garden. Located just outside the Friends book sale entrance, the garden has plants that are made to touch, taste and smell.
The garden was the brainchild of Newport Children's Programmer Miss Heather. Heather found the idea on Pinterest and worked hard to align funding and workers for this project.
When her grant application funding failed to bear fruit, she turned to the Friends of Campbell County Public Library. Thanks to their donation, she was able to hire Youth Build to create our garden beds. We are growing lavender, chives, tomatoes and sunflowers. Youth Build's teens just added an art easel and a new hand built sensory tub is on its way.
Be sure to stop and smell the lavender next time you visit our Newport Branch.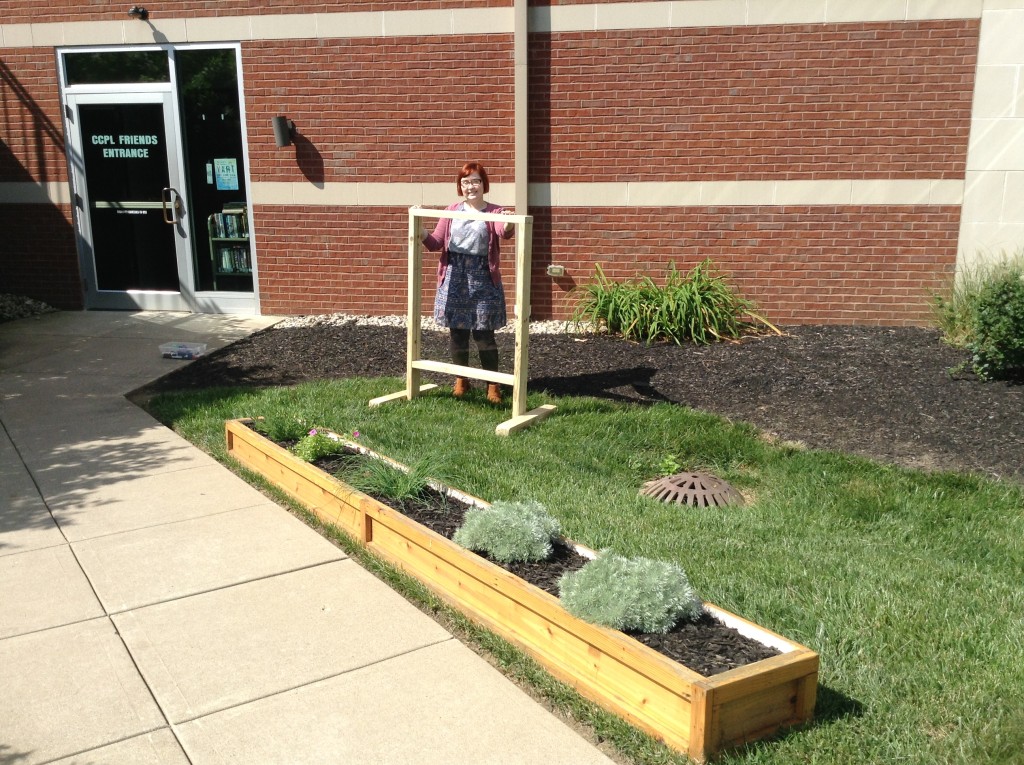 More Library Love