Summer Story Times

We are proud to offer over 20 story times each week! Take a look at our story times for June and July.
If you can't make it to the weekly story times, catch a free story every week on Touch Tone Tales.  Call 859-572-5039 for free any time of day or night to hear a funny story. Especially enjoyable for ages 4 and older!
Check the schedule below to find the time and program that suits your family best and then register online!
Time
Monday
Tuesday
Wednesday
Thursday
Friday
Saturday
9:30 am
Tot Time at Cold Spring (Ages 1-3)
Lap Time at Fort Thomas (Ages 0-2)
Baby Time at Fort Thomas (Ages 0-2)

Baby Sign Story Time at Cold Spring (Ages 0-2)
10 am
Ready for K Through Play at Newport (Ages 3-5)
Toddler Time at Fort Thomas (Ages 2-3)

Movers & Shakers at Newport (Ages 2-3)
Toddler Time at Cold Spring (Ages 2-3)

Bounce & Rhyme Baby at Newport (Ages 0-2)
Storytots at Newport (Ages 3-5)
Family Story Time at Cold Spring (All Ages)
10:30 am
Baby Time at Fort Thomas (Ages 0-2)

Preschool Time at Cold Spring (Ages 3-5)
11 am
Preschool Time at Fort Thomas (Ages 3-5)
Toddler Time at Cold Spring (Ages 2-3)

Movers & Shakers at Fort Thomas (Ages 3-5)

Yoga for Young Ones at Newport - Second Saturday of the Month (Ages 2-7)
11:15 am
Terrific Tuesdays at Alexandria (Ages 3-5)
Babies & Books at Alexandria (Ages 0-2)
11:30 am
Tot Time at Cold Spring (Ages 1-3)
Sensory Science Story Time at Newport - Third Saturday of the Month (All Ages)
7 pm
Full STEAM Ahead at Fort Thomas (Ages 3-5)
Program descriptions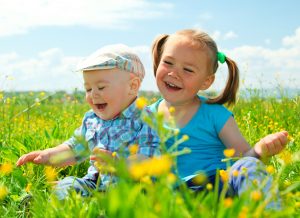 Baby Sign Story Time – Baby Sign Language gives children the opportunity to communicate long before they can verbalize their wants and needs. In this story time, we will sing songs, share nursery rhymes and learn simple sign language for babies. Ages 0-18 months
Baby Time – This storytime will introduce a love of books to your baby by sharing stories, songs, nursery rhymes and playtime. Ages 0-2, siblings welcome
Bounce & Rhyme – Bond with your baby while enjoying silly songs in our baby band and lap time bouncy rhymes that develop pre-literacy skills! Ages 0-2
Full STEAM Ahead – Satisfy your child's natural curiosity at our new science program designed for young children. Ages 3+
Growing Readers – This storytime is designed for early readers who are now ready to start reading and learning in a more structured setting. Ages 4-7
Lap Sit Story Time – Please join us for a special story time designed for our youngest library users. Nurture a love for books early by bringing baby for simple stories, rhymes, music and play. Ages 0-12 months
Lap Time –  At this program, you will bond with your baby while enjoying rhymes, bounces, lullabies and books. Ages 0-2, especially for pre-walkers

Lunch at the Library – Bring your lunch to the Library and join us for a story time. Ages 3-5
Movers & Shakers – Songs and music lay a great groundwork for early literacy skills. Shake your sillies out while we sing, dance, and play in this musical story time. Ages 2-5
Play Art – Play Art is your child's chance to get messy and creative. During each Play Art program, we will walk your child through a creative craft that's guaranteed to make them smile. Ages 3-6
Preschool Time – Join us for stories, early literacy games, and a craft! We work on the skills your little person will need to be ready for school. Ages 4-5
Ready for K Through Play – A preschool story time that gets kids ready for kindergarten with fun games, silly songs and rhymes, and great stories! Every week we will learn a new letter, sign and sound. Ages 3-4
Toddler Story Time – Join us for this silly toddler storytime!  We'll sing fun songs, play with puppets, read a great book, dance in our bubbles, and make a creative craft! Ages 2-3
Toddler Time – Enjoy stories, songs, and rhymes with your child and encourage a love of reading. Each week will have a fresh, seasonal theme that your little person will love. Ages 2-4
Tot Time – This program will help your child develop their pre-literacy skills through stories, singing, playing and fun! Ages 1-2 1/2, siblings welcome
More Children's News & Programs