Combat Summer Learning Loss
This summer, we are partnering with Campbell County High School, Campbell County Middle School, Dayton High School and Newport High School to combat summer learning loss.
Schools
Campbell County High School
Campbell County Middle School
Dayton High School
Newport High School
How to participate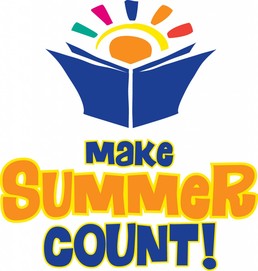 Visit any of our branches to register for our Summer Reading Program.
Read 5 hours. Starting at the bottom, fill out the entry form, cut it off and bring it to any of our branches.
For every 5 hours you read, enter for weekly drawings for a variety of prizes.
Read all 30 hours and turn in the top portion. You'll receive a free book from the Library and will be entered in the Library's grand prize drawings. You'll also be invited to a party at your school!
To be eligible to win grand prizes from the Library or your school, you must complete at lease one entire reading log.
Get additional reading logs from the Library (or download them online) and keep reading for more chances to win.
Download additional reading logs
*All children and teens are encouraged to enroll in our Summer Reading Program. If your school is not listed, you are still able to win the free books and prizes that the Library is giving away during Summer Reading. Visit your local branch to register.