New Patron Services Desk

Check out our Carrico/Fort Thomas Branch's new patron services desk!
If you've visited our Carrico/Fort Thomas Branch lately, you may have noticed the new patron services desk. The desk replaced the building's original desk from 1995. The new desk brings many new improvements for both staff and patrons, including:
Increased length allows more counter space for staff and patrons
Children can easily approach the desk at the portion that is set lower to the ground
New dedicated space for the item return slot
More storage. We went from 2 drawers to 9!
Increased space behind the desk makes it possible to have more staff members working comfortably at the same time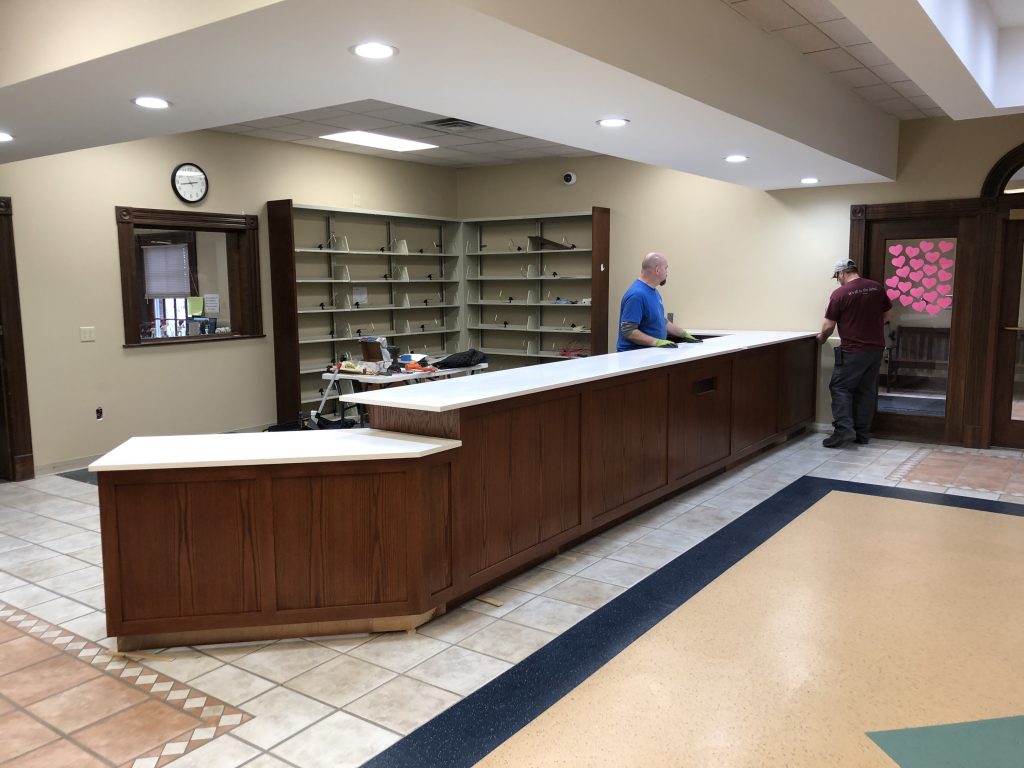 Installation
Watch the time-lapse video below to see the installation process.
More News