National Library Week 2018

April 8-14 is National Library Week! Tell us why you love the library, and visit the library to enter to win a $25 gift card to Amazon, Starbucks or Target.
Library Love
National Library Week is a time to celebrate the contributions of libraries and library workers. First sponsored in 1958, this year's National Library Week is the 60th anniversary of the celebration.
We want to hear what the library means to you. Do you love checking out books and attending programs? Is there a member of our staff that has gone above and beyond for you? Let us know by filling out the form below!
View some of the submissions below!
"I thoroughly enjoy the Cold Spring Library Book Club that Janet Arno chairs the second Tuesday of each month. Janet is an outstanding, unique, enthusiastic, and very special person that stimulates our group to enjoy interesting and meaningful discussions each and every month. She will be greatly missed when she retires the end of June." – Charlene S.
"They offer wonderful programs. It is a continual learning experience even though I am in my seventies. Wonderful to be with others who are also enjoying the services of the library." – Pat L.
"I love the programs for the children!!" – Linda C.
"We love using the Melbourne express! You have made it so easy to pick up and return books!" – Jill T.
" The Carrico Ft Thomas branch library is my favorite place in my days. The staff are so kind and helpful and friendly. My friends can't believe when I talk about My Library. They think I am making the goodness up. I feel blessed. They really care about me and treat me like one of the family." – Lisa C.
Win a $25 Gift Card
We want to say thank you for using your public library! During National Library Week, each branch will give away a $25 Target gift card, a $25 Amazon gift card and a $25 Starbucks gift card. To enter, just fill out an entry slip while checking items out. The winners will be chosen on Tuesday, April 17.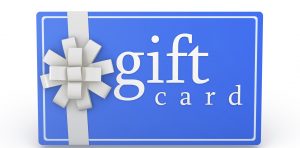 More News