Make your own Terrifying Terrarium

With Halloween just a few days away, it's a good time to step up your decor game with this cheap and easy craft.
Teens are invited to make their own Terrifying Terrarium this Thursday at the Carrico Branch. Be sure to register!
You will need:
Vase, fishbowl or mason jar
Pebbles
Potting soil
A few succulents
Sand
Spooky figurines
Plant your succulents
Top it all off with spooky figurines.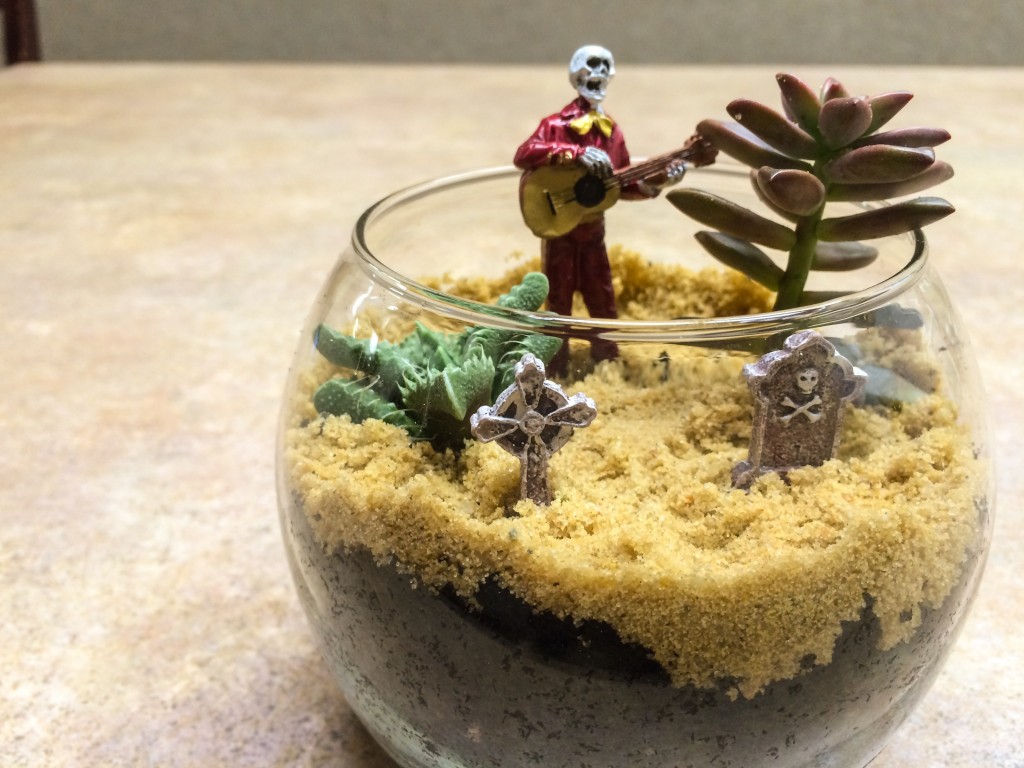 This terrarium is ready to rock Halloween!
More Craft News