Library Seeks Space in Alexandria

The Library is searching for 2,500 square feet of commercial office space to rent or lease for a limited-service library location.  Ideally, the property will be south of the intersection of KY Hwy 10 (Main Street) and US Hwy 27 (Alexandria Pike) in Alexandria.
The Library plans to provide limited library services such as a small collection to browse, a few public computers, and possibly a small conference or meeting room. Patrons will have the ability to check out and return items, or have items from other branches delivered there to be more convenient for pick up and returns.
"People in the southern part of the county constantly ask when we will build a library close to them.  This limited-service location won't be a permanent solution, but we hope it will provide more convenient service to southern Campbell County for now," said Library Director JC Morgan.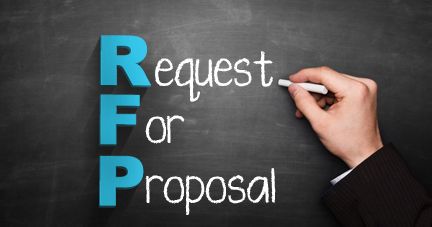 The Library requires completion of Request for Proposals (RFPs), which are due Feb. 3, for property to be considered. Anyone wishing to submit an RFP can access the form at www.cc-pl.org/about-the-library/rfp.
The limited-service location ideally would be more than five miles from the closest library location, which is Cold Spring.  Both the libraries in Fort Thomas and Cold Spring are each about 15,000 square feet.  The Newport location, on two levels, is 27,000 square feet.  These locations provide access to much larger and diverse collections, public computers and large meeting rooms.
In addition to these three locations, the Library owns property in southern Campbell County.  That land, 4.654 acres at 1045 Parkside Drive in Alexandria, was purchased for $725,000.  Initially, the Library purchased 2.254 acres for $450,000 on Dec. 21, 2007.  The Library received a gift of 1.280 acres adjoining the parcel in December 2008.  In July 2011, the Library purchased the remaining lot, 1.12 acres, for $275,000.  (The appraised value of that lot was $355,000.)
The Library had planned to build on that site in 2012, but voters rejected a tax increase necessary to build and operate a full-service library.  Morgan said a limited-service location can be supported within the Library's current budget and operational structure.
"Good libraries are an integral part of any growing community, and the southern part of the county is certainly poised to grow.  We are happy to take a step forward in meeting the needs of this part of our community," Morgan said.
The board of trustees will review the RFPs and begin discussions of possible locations at the Feb. 15 board meeting in Newport.