Library lover tweets her love in haikus

All this year, we've had the pleasure of receiving library haikus via our Twitter page from local mom and NKU grad, Amanda Ciani.
Amanda tweets about her parenting adventures in haikus, at https://twitter.com/HaikuCiani/
Here are some of the ones we've received. Thank you for sharing your library love, Amanda!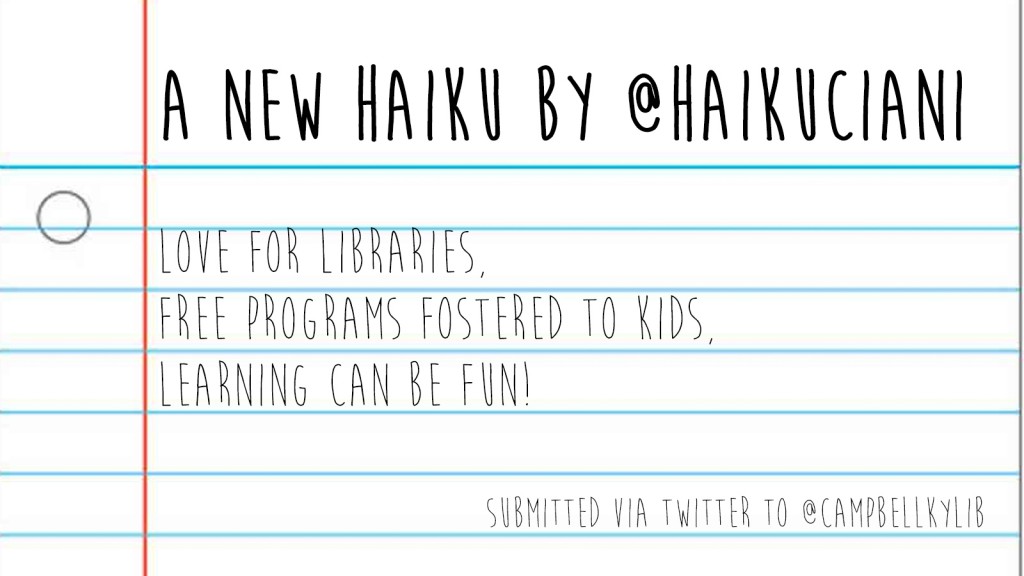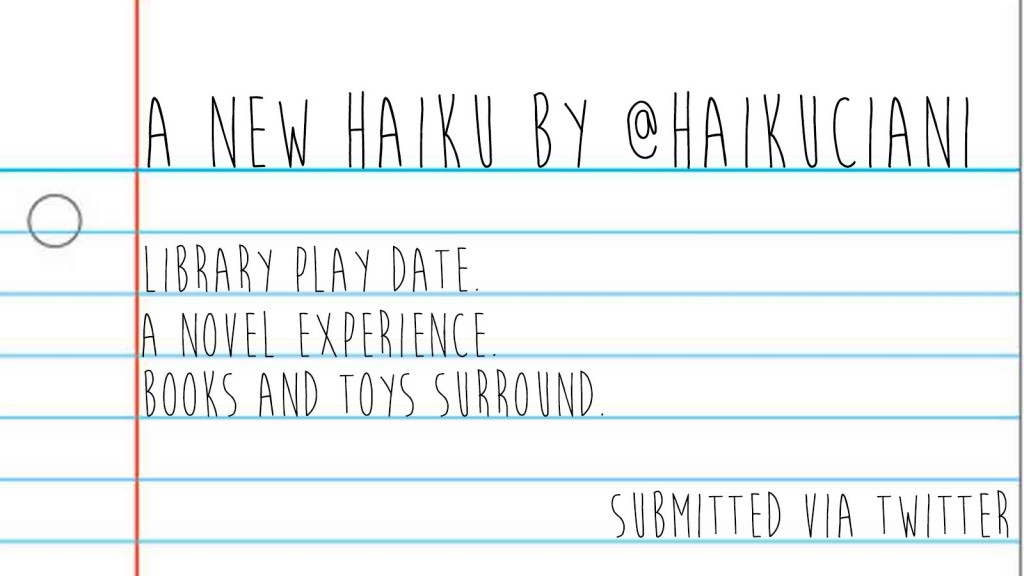 More Library Love