Kentucky libraries join Drop Your Drawers

The Campbell County Public Library is teaming up with "Captain Underpants" author and illustrator Dav Pilkey to bring our wildly successful Drop Your Drawers campaign to other Commonwealth libraries.
Last winter, we asked you to donate packages of new underwear for boys and girls to replenish Campbell County elementary schools' supplies of emergency underpants and provide assistance to each school's Family Resource Centers. Our community banded together to donate 5,297 pairs, blowing past our initial goal of 3,000.
The campaign was such a success that other 53 Kentucky libraries wanted to join the cause.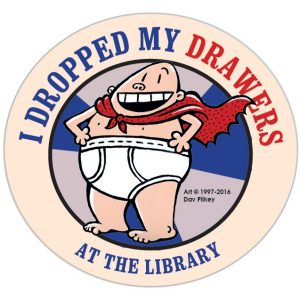 This year, the campaign promises to be even better. Popular children's book character Captain Underpants will be the face of this year's drive. "The Adventures of Captain Underpants" is based on a superhero that Dav Pilkey invented way back in 1973 when he was a second-grader. The series has sold more than 70 million copies worldwide.
"I am thrilled for our library to be part of this campaign," Campbell County Library Director JC Morgan said. "Clean, serviceable underwear that fits is such a basic need that it's hard to imagine anyone not having it. I am thankful for all of the donations to last year's campaign and hope that this year helps many more children."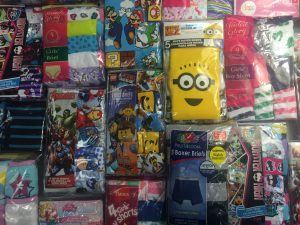 Beginning in November, we will be collecting packages of new boys and girls underwear, size 4-16, in all of our branches.
Our goal is to donate 6,000 pairs to public schools in Campbell County. Be sure to stock-up for our upcoming drive during the back-to-school sales. We are excited for another record-breaking drive. See you in November!
More News