IT Prize Pack

Enter to win our bone-chilling IT giveaway!
Prize Pack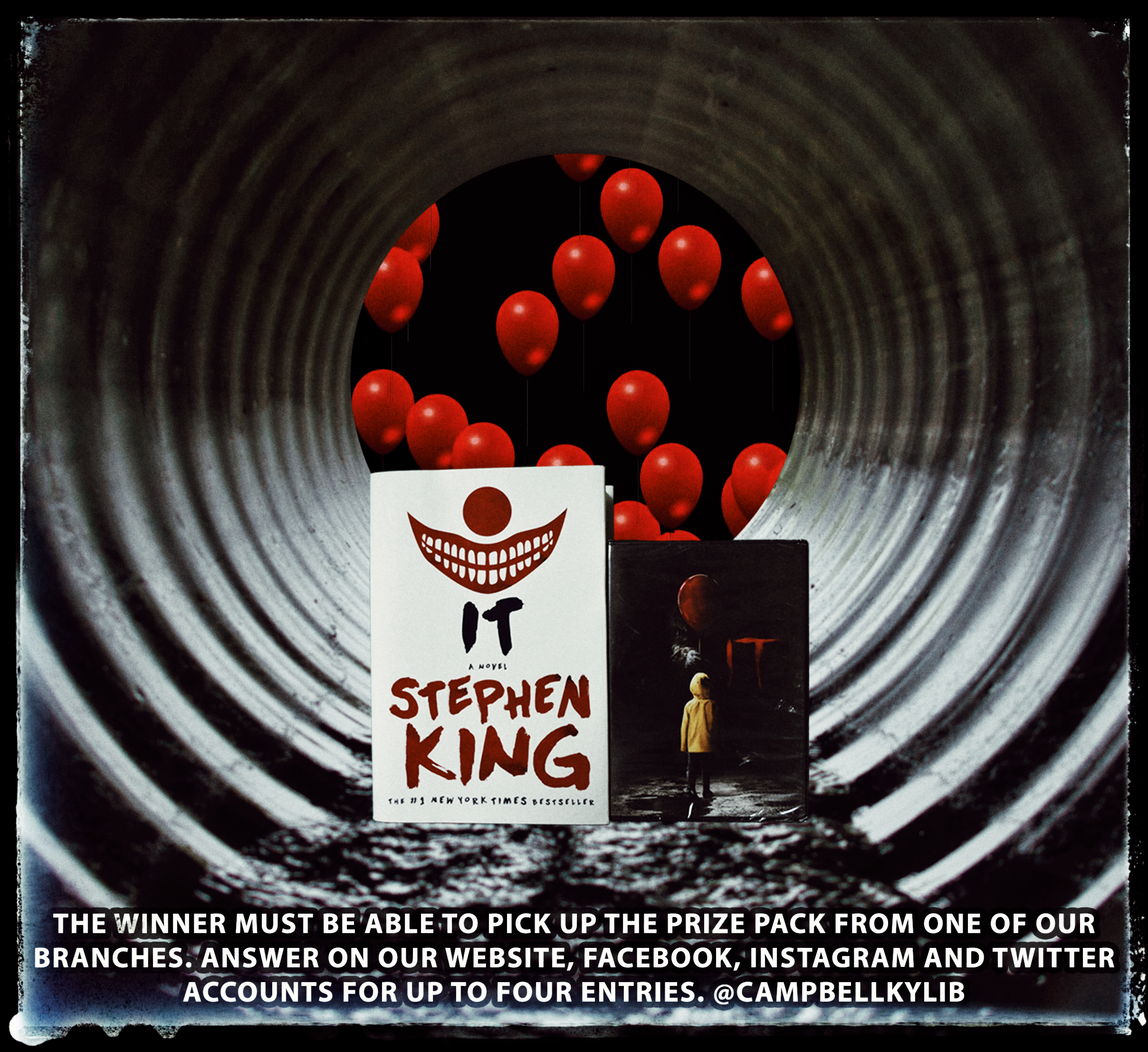 Stephen King's IT is one of the most beloved horror novels and films of all time. The 2017 adaptation is the highest-grossing horror film ever. Its sequel, IT Chapter Two, is in theaters now.
The IT prize pack includes:
A hardback copy of the Stephen King novel
IT (2017) on DVD
Entering for a chance to win is easy! All you need to do is answer the question in the entry form below. The contest ends at noon on Friday, Sept. 13.
Want to increase your chances of winning? You're in luck! Answer the question on our Facebook, Instagram and Twitter accounts for up to three additional entries.
Stephen King Books & Movies
View some of the Stephen King books and movie adaptations available in our collection by clicking on the covers below.
More News