Harry Potter Prize Pack

We solemnly swear that you don't want to miss entering to win our Harry Potter prize pack!
Prize Pack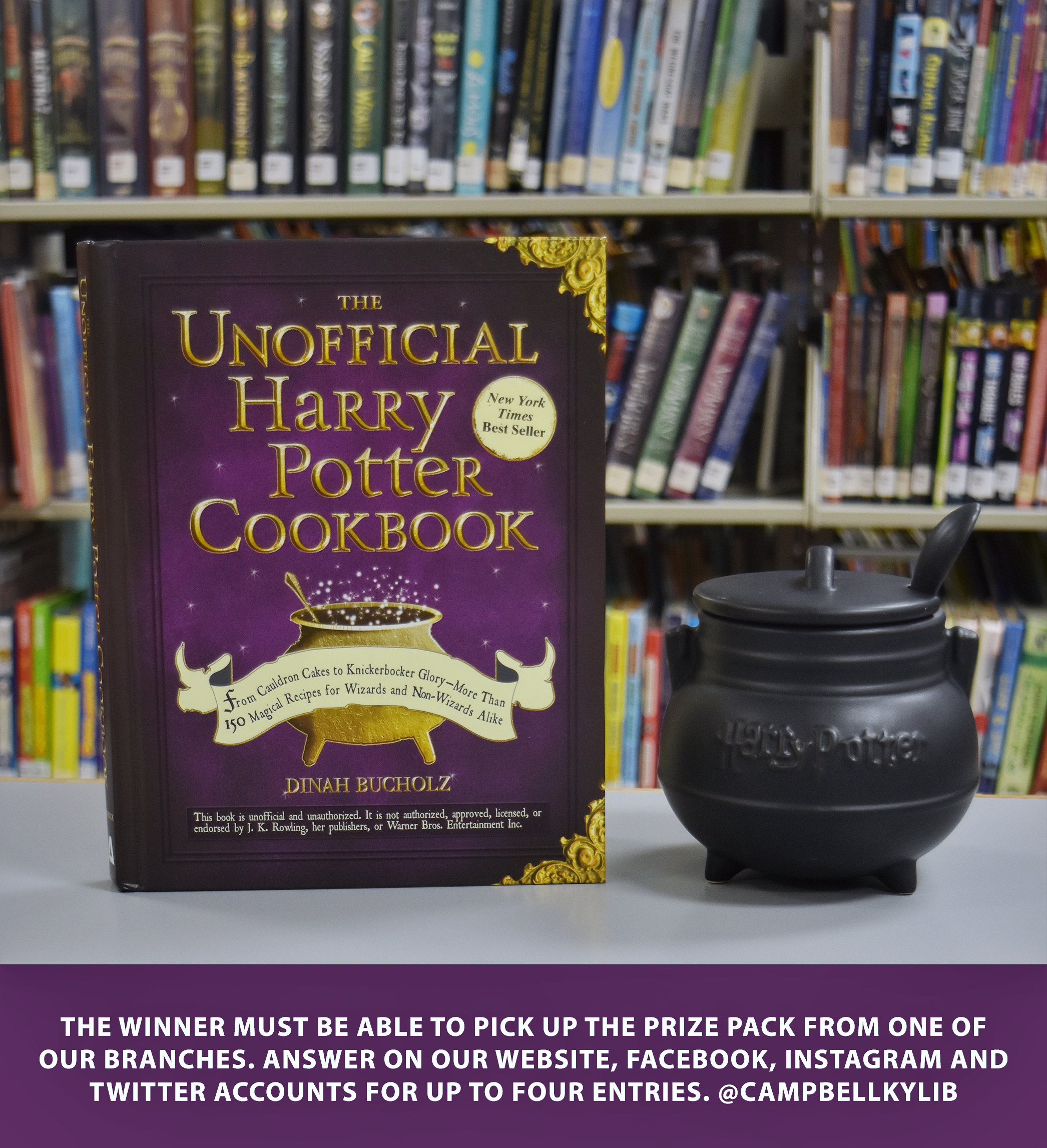 J.K. Rowling's Harry Potter series has sold more than 500 million copies worldwide. It has been translated into around 80 languages!
The Harry Potter prize pack includes:
The Unofficial Harry Potter Cookbook by Dinah Bucholz
A ceramic cauldron soup mug
Entering for a chance to win is easy! All you need to do is answer the question in the entry form below. The contest ends at noon on Thursday, Nov. 21.
Want to increase your chances of winning? You're in luck! Answer the question on our Facebook, Instagram and Twitter accounts for up to three additional entries.
This giveaway has ended. Keep an eye on our website and social media for future giveaways!
Harry Potter Books & Movies
View some of the Harry Potter books and movie adaptations available in our collection by clicking on the links below.
Which Book Are You?
Take the quiz below to find out which Harry Potter book you relate to most.
Test Your Knowledge
Are you a Harry Potter expert?
These questions are extremely difficult. Are you up for the challenge?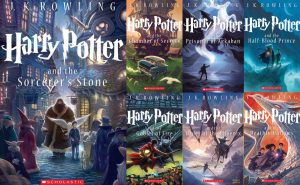 More News