Food for Thought

Enjoy engaging conversations led by Northern Kentucky University history professors and lecturers
Held at the library's Cold Spring Branch, Food for Thought, celebrating its 10-year anniversary, runs from January to May. The series is sponsored by City Barbeque of Highland Heights, which will provide sandwiches. 
All programs are held on Tuesdays at 6:30 pm. Registration opens two months before each program. For those unable to attend, lectures will be recorded by Campbell Media and air on their website, app and TV the following Sunday and Wednesday at 4:30 PM on CCMC (Cincinnati Bell Ch. 810 and Spectrum Ch. 202). It is also available on the Campbell Media Website or the Campbell Media App on Apple TV and Roku.
2023 Food for Thought Lineup
Jan. 24: Cincinnati's Own Bodysnatching Igor with Dr. Brian Hackett
Your ancestors may not be where your family buried them. Learn about the history of body-snatching, or the act of removing corpses from graves, as told by Northern Kentucky University's Dr. Brian Hackett, who leads the master's degree in public history program.  Hackett will expand on ways to find out if your ancestors were victims of this unsavory local history.
---
Feb. 21: The Colonization of Distance with Dr. Jonathan Reynolds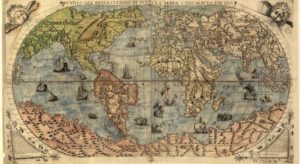 Dr. Jonathan Reynolds will discuss the period of technological transformations seen from about 1800 to the present that has helped dramatically shrink the distance between different points on the planet. This might mean you get across town in minutes or cross the ocean in less than a day. As these distances shrunk, some humans began implementing social and political systems like segregation and imperialism to create new forms of distance.
Reynolds refers to this as the "Colonization of Distance." The end result? While the distance shrank for some, it became even more daunting for others.
Registration opens on Dec. 23
---
March 21: Kentucky Women During the Civil War with Dr. Andrea Watkins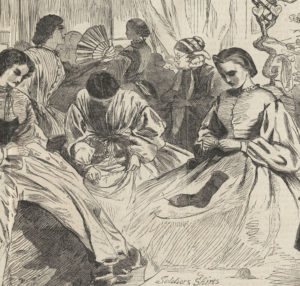 Learn how the Civil War shaped the lives of women in Kentucky on both the Union and Confederate sides. The discussion will talk about how women experienced the war and how they helped contribute to the war effort during these turbulent years. Dr. Andrea Watkins of the NKU History and Geography Department will lead the talk.
Registration opens on Jan. 21.
---
April 25: Art of the Renaissance with Dr. William Landon
Take in renaissance art from Donatello, Michelangelo and Botticelli, with Dr. William Landon. Their sculptures and paintings evoke the genius of the Renaissance. But careful study of their masterpieces reveals much more than beauty; it also reveals how various Florentine governments used art to convey messages to the public.
Registration opens on Feb. 25.
---
May 23: The Underground Railroad and the Power of Religion in Northern Kentucky with Dr. Eric Jackson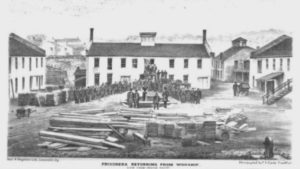 Religion has always played a powerful role in Underground Railroad activities. Dr. Eric Jackson will discuss how this was key to the Northern Kentucky region in great detail.
Registration opens on March 25.
---
More News
Follow Us!