Homeschool STEAM Blast! A Visit from Alison from Xavier University
Tuesday, April 14, 2020
2:00 pm - 3:00 pm
Alison from Xavier University will be joining us at the Cold Spring Branch for our Homeschool STEAM Blast! series geared toward ages 11 – 19.  They will be bringing out a bunch of technology for the teens to learn how to use and play with, such as a 3D MakerBot printer, a Raspberry Pi device to play games, and a button making machine.  Register now while spots are available!
Technology that will be there:
MakerBot 3D printer uses a free software program called Makerbot 3D Printer, and it optimizes and streamlines the 3D printing process. It allows you to discover, prepare, manage, and share 3D prints using .stl formats.
Feel free to bring your own 3D design in an .stl format from Tinkercad, a website that allows you to make your own project from scratch, or one from thingiverse where other creators post their own creations for easy use.
There will also be a Raspberry Pi , a computer hardrive in miniature that can be used to learn code, or play games.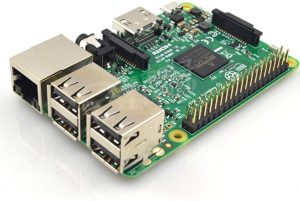 Age Range: 11-19
Register for this event