Animal Crossing Island Tours
Friday, August 28, 2020
5:00 pm - 6:45 pm
Animal Crossing
Animal Crossing is a slow paced, laid back game where you live out your dream on a desert island you build from the ground up: collecting bugs, fishing and finding the perfect villagers to be your neighbor!
You've put in the hard work to make your home a masterpiece and a 5 star rating!  Now join others at the Cold Spring Branch with your Switch, and together we will take a tour!  Meet other local players, and share tips on getting that top rating!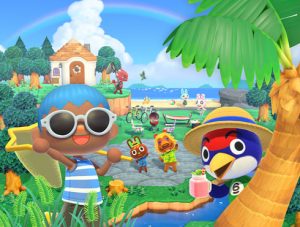 COVID-19 Precautions
Everyone age 3 or older who attend library programs will be required to wear masks.  This is in keeping with recommendations for group gatherings as library programs require closer proximity for longer periods of time.
We appreciate your understanding and cooperation as we work to provide the best quality programs while also protecting the health of our patrons and staff.  Please not any accommodation requests in the Special Needs Section of the registration form.
If you have any questions, please contact Clara at cgerner@cc-pl.org.
Age Range: 18+
Register for this event