Earth Day Books & Programs
People across the world celebrate Earth Day on April 22, a movement that started in the United States nearly 50 years ago in the spring of 1970.

Earth Day Quiz
Earth Day Quiz
Do you really know your planet? Take this quiz to find out!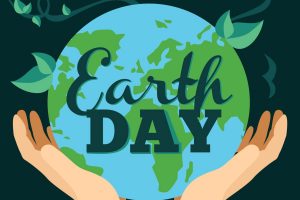 Earth Day Books for Kids
Programs
Registration is required for these programs.
Fort Thomas Earth Day Celebration
Come visit us at the largest Earth Day celebration in Northern Kentucky! The City of Fort Thomas and the Fort Thomas Forest Conservancy are sponsoring the April 22 event. The event will be from 12-5 p.m. at the the Tower Park Mess Hall and the surrounding area.
Scheduled vendors include:
Nature and environmentally-themed books from Roebling Point Books
Nature photographs by Leonard Beck
Driftwood sculptures and art pieces by Ohio RiverWood
Sculptures created from recycled "junk" by Junk to Enjoy
Norwex Natural Cleaners
California Tri-Tips (food truck)
Texas Joe (food truck)
La Orangette (food truck)
Ryan Raised Beef
Diamond Ridge Farm
Little Green Pastures
We will have a booth at the event where you can sign up for a library card, learn about upcoming programs and win prizes!
More News