Design & Build: Rube Goldberg Machine

Teens, work with others to design and build a Rube Goldberg machine at our Carrico/Fort Thomas Branch!
Make a Rube Goldberg Machine
During the August 16 program, teens will be designing a Rube Goldberg machine on blueprint paper. They will be given a random selection of items that they will have to use to design a machine that will complete a simple task. During the August 23 program, they will build the machine!
Design a Rube Goldberg Machine
Wednesday, August 16, 4:00 p.m. – 5:00 p.m.
Carrico/Ft. Thomas Branch
Ages: 11-18
Facebook Event
What is a Rube Goldberg Machine?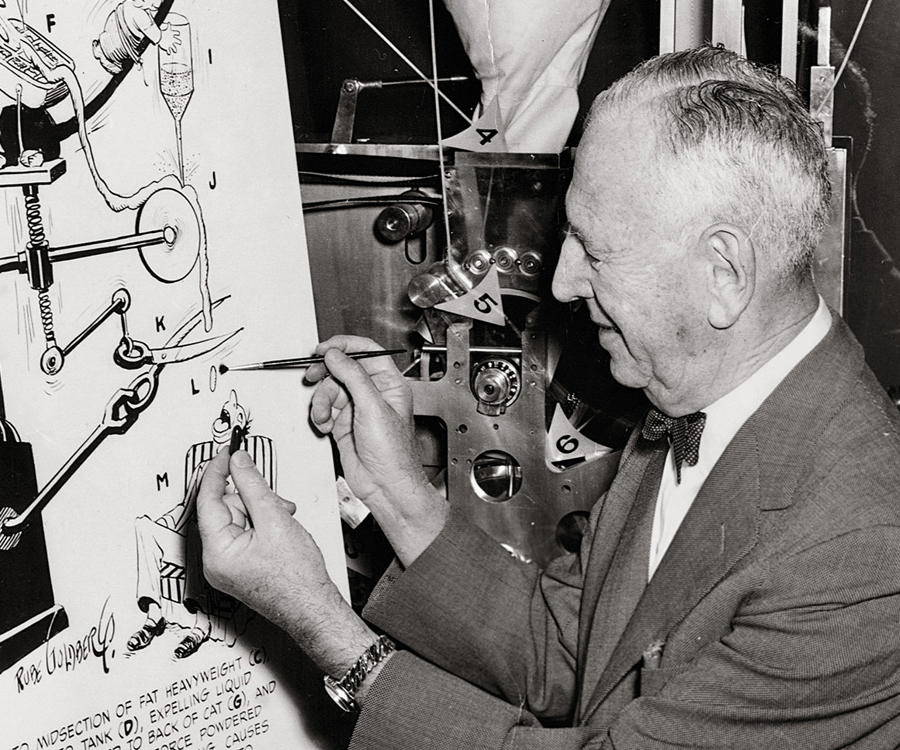 A Rube Goldberg machine is a complex contraption in which a series of devices that perform simple tasks are linked together to produce a domino effect, and one device will trigger the next device in the sequence. The expression is named after American cartoonist and inventor of such contraptions, Rube Goldberg (1883–1970).
Rube Goldberg was a Pulitzer Prize winning cartoonist best known for his zany invention cartoons. His first job at the San Francisco Chronicle led to early success, but it wasn't until he moved to New York City and began working for Hearst publications that he became a household name. Rube Goldberg is the only person ever to be listed in the Merriam Webster Dictionary as an adjective. It's estimated that he did a staggering 50,000 cartoons in his lifetime.
Rube Goldberg Machine Examples
More News