DC Comics are on Overdrive

Holy new content, Batman! Campbell County Public Library is excited to announce DC Comics are available to download on Kentucky Libraries Unbound!
BOOM!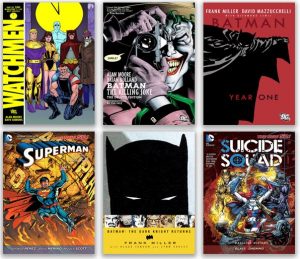 The silver screen isn't the only place you'll find the Justice League and the Suicide Squad this Spring.
KAPOW!
Now you can borrow famous DC titles like Batman, Superman, and best-selling works from Alan Moore and Frank Miller like "Watchmen" and "The Killing Joke."
WHACK!
Viewers of the CW hit shows "The Flash" and "Arrow" will be delighted to discover comics from the original source material of these popular characters. Thanks to these titles being eBooks, fans of the "Green Lantern" will be able to enjoy them in brightest day or in blackest night.
Kentucky Libraries Unbound is always open. Download the Overdrive app and try it today!
More News
Blog content taken in part from KLU provder, Overdrive.