A Novel Idea Book Club
Bomb by Steve Sheinkin
Registration not required
Thursday, November 9, 2017
4:00 p.m. - 5:00 p.m.
Carrico/Ft. Thomas Branch
Description
A Novel Idea is a book club for teens featuring young adult literature of various genres. Read the book, gather your thoughts/opinions/comments, and join in the discussion on this month's book!
In December of 1938, a chemist in a German laboratory made a shocking discovery: When placed next to radioactive material, a Uranium atom split in two. This is the story of the plotting, the risk-taking, the deceit, and genius that created the world's most formidable weapon. This is the story of the atomic bomb.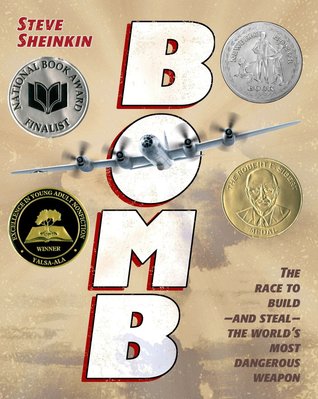 Age range: 12-18
Snacks provided