A Novel Idea Book Club
In Real Life by Cory Doctorow & Jen Wang
Registration not required
Thursday, September 14, 2017
4:00 p.m. - 5:00 p.m.
Carrico/Ft. Thomas Branch
Description
A Novel Idea is a book club for teens featuring young adult literature of various genres. Read the book, gather your thoughts/opinions/comments, and join in the discussion on this month's book.
Anda loves Coarsegold Online, the massively-multiplayer role-playing game where she spends most of her free time. It's a place where she can be a leader, a fighter, a hero. It's a place where she can meet people from all over the world, and make friends. But things become a lot more complicated when Anda befriends a gold farmer...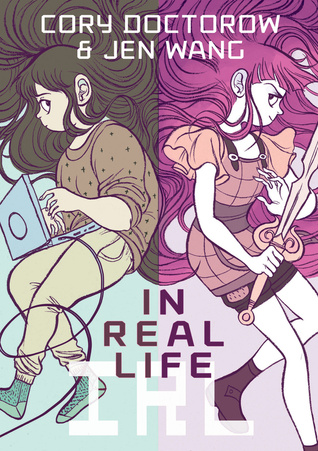 Age range: 12-18
Snacks provided