7th Annual Teen Cooking Contest
Registration not required
Wednesday, July 19, 2017
5:00 p.m. - 7:30 p.m.
Cold Spring Branch
Description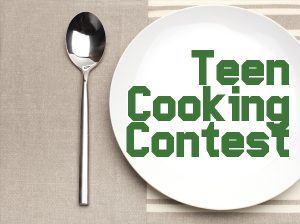 Find the recipe for your secret family dessert or appetizer, buy the best ingredients, and prepare your best dish.
It is time again for the annual cooking contest with prizes for winners in both categories.
Try what others bring, and share your work.
Drinks will be provided.