YART
Registration not required
Saturday, September 10, 2016
11:00 a.m. - 4:00 p.m.
Newport Branch
Description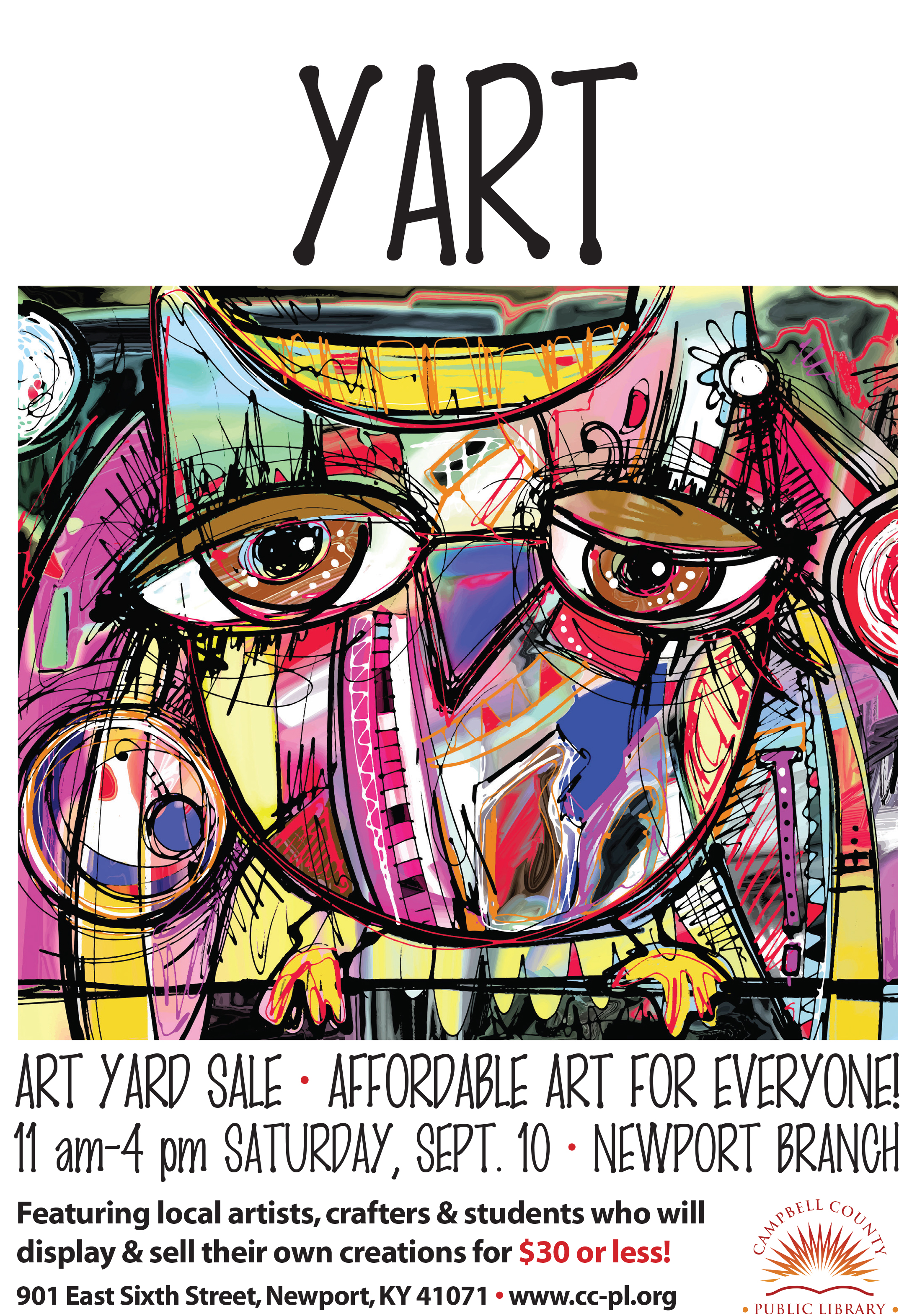 If you have mural-sized tastes but a minimalist budget, YART is your answer!
The third annual YART: The Art Yardsale will be 11 am-4 pm Saturday, Sept. 10, with limited table space both inside AND outside the Newport Branch. YART features the works of local artists, crafters and students from the area who will display and sell their own creations at affordable prices — everything's $30 or less.
From ceramics to photographic prints, browse a variety of mediums and shop for art from some of the area's finest talent.
If you are an artist who'd like to participate in YART, reserve your table space.
While you're there, be sure to visit the Friends of Campbell County Public Library book
sale for even more deals on books, audio CDs, DVDs, magazines and more!