Adult Prom
Registration not required
Saturday, July 16, 2016
6:00 p.m. - 9:00 p.m.
Newport Branch
Description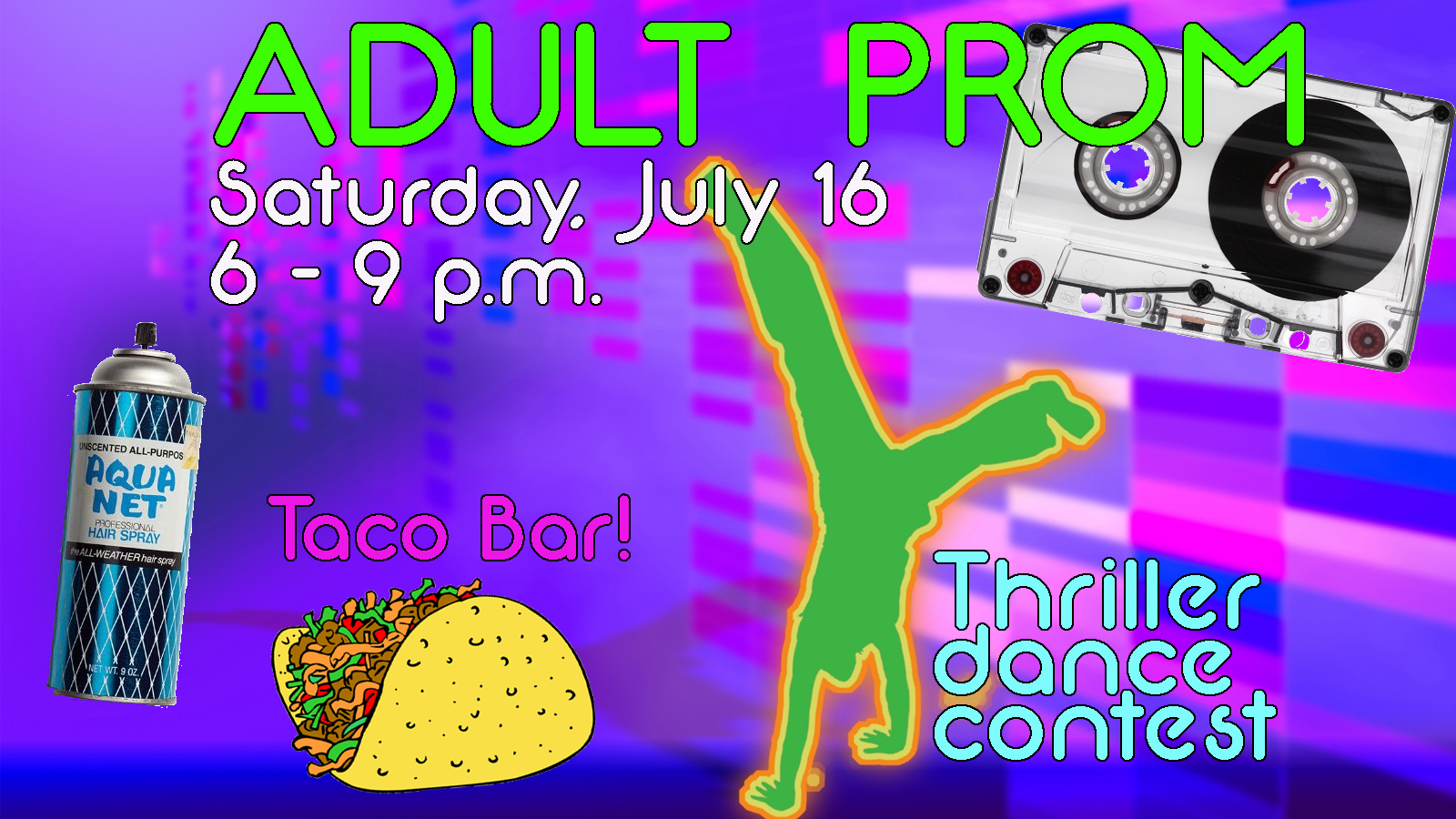 Everyone deserves a do-over on their prom. This time, you can have a lot more fun with the Library's 80's Themed Prom!
If you need a free date night away from the kiddos and want to show off your terrible dance moves (aka The Sprinkler, The Cabbage Patch, and The Safety Dance), then this prom is for you!
Enjoy 80s music, dancing, a Thriller dance competition, yummy snacks, and (non-alcoholic) beverages.
Please register. ADULTS ONLY: AGES 18 AND UP.
Age range: 18 and up
Snacks provided